Old and expensive or is it still good? Banner advertising in 2021
Proponents of banner advertising claim that it supports the brand and draws attention to interesting events. What is the truth about banner advertising? Is it still worth investing in a banner?
Banner advertising over 15 years old
Many years have passed since the first banner appeared in 1994. We experimented with a format, vibrant font, small print, flashing ad, video that loaded over 30 seconds and did not allow you to leave the page with lascivious content.
The desire to engage and force the target group to click has pushed graphics and advertisers to extreme ways. What was the result?
Browsers began to spread a variety of smart add-ons, which forbade the display of advertising messages to a much worse effect what happened was the development of so-called banner blindness.


What is a banner blindness
Banner blindness indicates user behaviour on the Internet. The users focus on the content so much that they ignore all other messages. They are not able to see the banners, do not register them, they do not even remember their content.
The click rate value, which ranges from 0.05 to 0.2%, is alarming. Banners simply pull much less today, and it turns out that the reader is much more interested in information in plain text relevant to his point of interest.


Branding and banner advertising
Proponents of banner advertising state that banner advertising has an irreplaceable role to play in a brand promotion, new product launch or special offer. Yes and no. But NO is stronger in this case. Let's go through the arguments of the bannerists step by step.


Targeting banner
The first argument is that if the banner is properly targeted, it will work. Unfortunately, there is a huge range of tools to set up a target audience.
Location – the banner targets the location of the user.
User characteristics – advertising targeted by age, gender, occupation, etc.
Interests – likes on particular sites of a user, interest groups, information retrieval and links to a selected banner.
Purchases – an offer of products that the user has purchased or wanted to purchase.
Content sites – specific pages where the banner is displayed. This is usually a very expensive ad placement.
Targeting by topics – Display on thematic websites.
And many other ways to target.
Examples of targeted banner

We are on a site dedicated to creating for children. The target group is obvious, mothers of young children. This banner will appear when the captions are displayed.

I don't expect hardcore gamers to appear among the mothers who came to hear about gluing rolls of toilet paper into strange shapes.
So targeting didn't go well here. And it doesn't work in a thousand other cases. The more precisely you set the criteria (interests, age, location, etc.), the better your chances of clicking. At the same time, the more precise you set the criteria, the fewer clicks you have.
Given the fact that you pay per thousand impressions (usually), the investment doesn't pay much. A thousand impressions do not mean a thousand clicks.
With a little luck, 50 people will click on your banner. How many of them will actually buy your products? Well, it could be (quite probably) 0.


Which banners are clicked on
Banners that have a chance to click use only minimal messages. Banner is generally readable and well composed. The image is thematic and clearly visible. The banner does not disturb the appearance of the page and thematically corresponds to the article in which it is placed. They are interested in circular motifs (rectangles and squares are ignored by users).
The banner has a distinct call for action, but most importantly?
It's not flashing!
Examples of not very well working banners
Banner with minimal font, unclear image. The company name is illegible and the action button is not motivating.

The next banner is missing almost everything.
What does it offer?
Discussion forum, where can I cry about the problem with others? Or is it a miracle product that will rid me of the problem? What product? Which company offers it? What should I do to get it? And yes, it might be even considered kind of disgusting (think about cigarette packages and run away).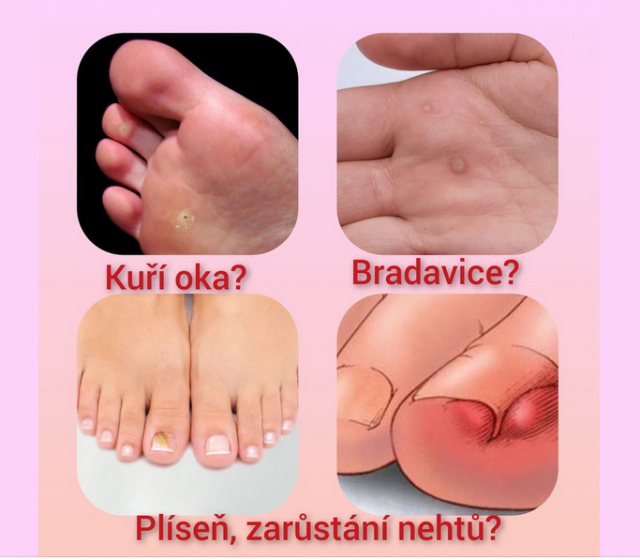 A banner that could work is on the mattress offering. Targeted correctly, in fact, mattresses are among the last search words in the history of the computer. The banner has a clear but concise message, a limited (limited) menu, a circular motif and even two action buttons. This is a nicely crafted graphic design.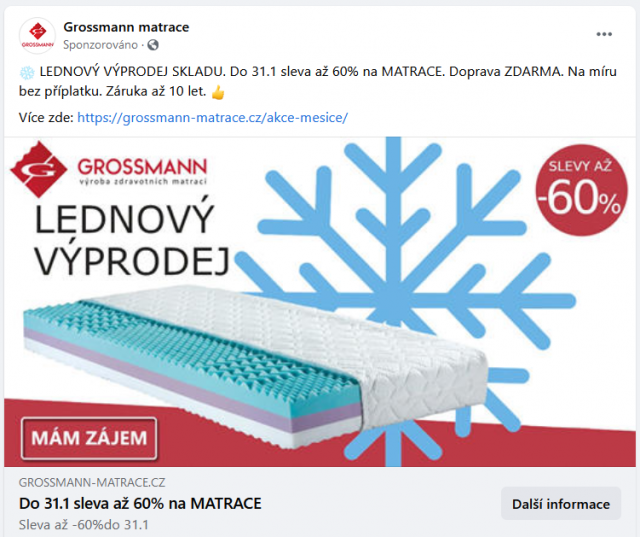 So to show you some more mistakes
Have you decided on a banner anyway? Then it occurred to you that this was a really expensive advertisement, where you can't be sure if it will be successful. And you are wondering where to save.
What are you going to do?
You will create a banner for free, through some banner creation program. You just saved money for graphics designer and got the opportunity to choose banner processing even from the full six available templates!
Do you think banners that look like tens of thousands of others will be interesting?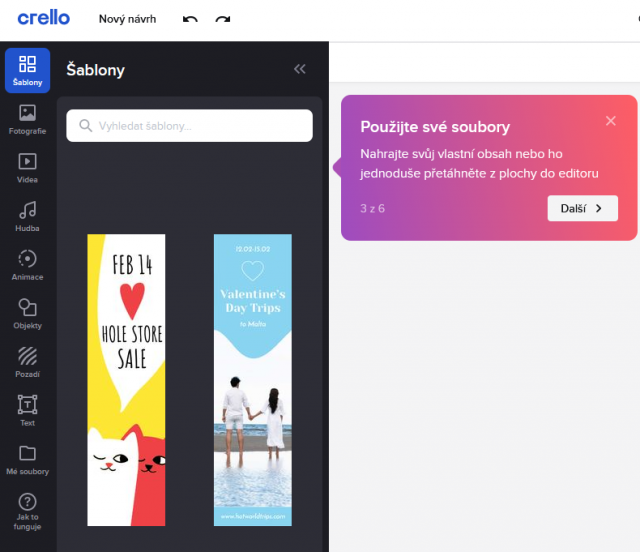 Yes, the deadly combination of your poor graphic skills and limited program options will likely doom chances for success.


It's cheaper without a banner
How to get a customer without using a banner? The first alternative is PPC campaigns, but you can't expect a guaranteed result even with them. Targeting paid advertising on Facebook works quite well. However, the relevant information draws the most.
Customers need to be attracted to the site through a search engine. Give them content that is interesting and valuable to them.
Don't persuade them to buy with the "click here" button.
Introduce them to the product, advantages, disadvantages, comparison with other products, why it is advisable to buy it, with what it will help them etc. Create content in accordance with SEO standards. Don't try to reach everyone. Try to reach those who are really interested in buying not by being at the right age, gender or location.
But by looking for information about a given product.
Today, customers are much more careful, with references, comparators and instructional videos working.


The biggest banner myth
Finally, the biggest banner myth. The claim that the banner makes sense even if the user only sees it. It should have an informational and educational character.
Today you have visited 30 to 100 different sites. There are 2 to 4 banners on each of them. How many did you remember?
[The original article was written in English. To other languages it was automatically translated by Google Translate]