Every crisis is an opportunity. How will E-Commerce change in 2021 after covid?

A coronavirus pandemic is drawing attention to online shopping. Entrepreneurs in the world of E-Commerce record a growth in turnover of tens of percent. Will online shopping remain so popular even after we are all vaccinated?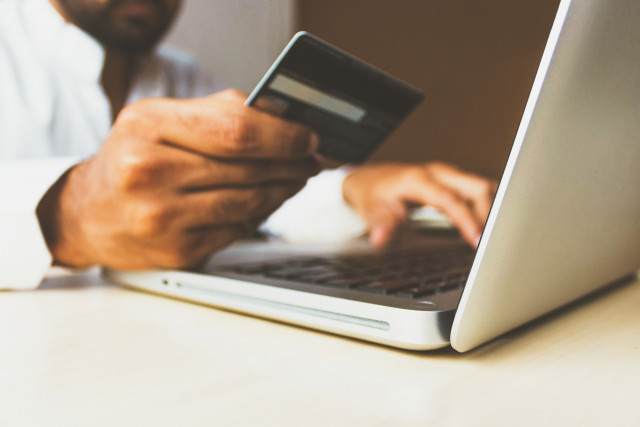 E-Commerce is experiencing golden times
The coronavirus pandemic meant millions of victims worldwide. Some paid the highest price and some had to give up their dreams. Countless people lost their jobs, their customers, their orders. Stores are closed, businesses are closing, production is being reduced. Applications for registration at the employment office are being filled in in large numbers.
The economic crisis is almost there with all the negative consequences that follow with it. Yet there are hundreds of thousands of companies that are experiencing the best times since their inception. Turnovers exceed millions or even billions. Companies are expanding teams and hiring new employees.
Which companies are they?
Those who do business in E-Commerce. Here, too, the saying goes that every crisis is also an opportunity.


Flexible companies survive
Whether we like it or not, the pandemic cannot be denied the fact that it has taught companies (especially their management) to work from home. It turns out that the home office brings the same effects as an employee in the company. Shared jobs, teaming through various applications, information sharing and goal orientation (compared to the time worked) seems to be the shift.
Those who had little opportunity moved the business to an online environment. And those who were already in the online business began working to increase efficiency, improve features, and worked on indexing of their websites. Brick and mortar shops opened dispensing windows, fitness trainers began offering online lessons, restaurants introduced food delivery. Where there was a will, there was a way to continue the business.


E-Commerce can't extend endlessly
Why is E-Commerce successful?
It has no limits (with an elaborate supply).
It has no opening hours.
It is a safe purchase.
Supports impulsive shopping (instant, thoughtless).
Shopping is quiet, without stress.
Customers who have never shopped online have now moved to the Internet. Occasional users of online purchases have expanded their skills and learned to operate, less regular users have discovered new stores, and regular customers have increased the number of orders.
From the above, it is clear that many users will continue to shop online. Many shops or restaurants will do the same. In addition to normal operation, they will keep an e-shop or delivery service.


E-Commerce in the US on triple growth
In the US, online stores are estimated and show a huge increase. In 2020, US consumers spent more than $ 860 billion online. E-Commerce in the US grew by an incredible 44% in 2020, which is the highest annual growth in online business in two decades.
The high growth of online stores was the year before. In 2019, e-commerce grew by almost 16%. Until 2019, there was never an increase in e-commerce higher than 10 and 15%, respectively, in the USA.
The increase from 2020 represents almost threefold growth compared to that.
According to estimates, E-Commerce expenses were higher than 20% of all purchases made. The chart below shows the amount of purchases in regular stores in blue and orange represents e-commerce in individual years. The volume of purchases is in billions of dollars.
Pic. 1. Share of online purchases and purchases in stone shops. US, billions of dollars

Analysts say online shopping would have grown by less than $ 180 billion if it was not for covid. Other growth (up to $ 860 billion) is attributed to the impact of the Covid-19 pandemic. An increase of $ 860 billion was not expected until 2022.
More than a third of the listed online purchases were made by the giant Amazon. Followed by Walmart and eBay.
German online shopping has doubled
Germany, as the most populous EU country, has a strong economy with a high share of online sales. Germany states that the number of online purchases doubled between 2019 and 2020.
The volume of online shopping has exceeded EUR 80 billion, and Germany expects online shopping to maintain its growing trend even after the end of the coronavirus pandemic. According to the growth trend, German analysts estimate the turnover of e-commerce in 2024 at EUR 120 billion.
The German online market is dominated by shopping on Amazon. Followed by eBay, Otto, Idealo, MediaMarkt and Lidl. Zalando is also well represented. (data source: https://ecommerceguide.com/top/top-10-ecommerce-sites-in-germany/)


Great Britain with growth of over 30%
In England, the share of online purchases was less than 22% in 2019. The British spent over EUR 200 billion online and an 11% year-on-year increase (data source: https://ecommercenews.eu/ecommerce-in-uk-to-reach- e222-billion-in-2020 /).
The UK e-commerce growth estimate is 30% for 2020 (data source: https://www.emarketer.com/content/pandemic-pushes-uk-retail-ecommerce-past-30-of-total-retail- sales-2020).
The British are proponents of the digital economy and shop mainly on: Amazon, eBay, Argos, Tesco, Asda, Screwfix, Marks & Spencer and Next (data source: https://disfold.com/top-e-commerce-sites-uk/).


Eurostat database
The Eurostat database conducts a survey according to a different methodology and includes not only E-Commerce but also E-Banking. The increase in the share of online transactions in selected countries is shown in the chart below.
Share of Czech online purchases
The Czech Statistical Office states that in 2019 39% of the Czech population shopped on the Internet, but in 2020 it was already 54% of the Czech population. In the main shopping season, which is certainly the pre-Christmas period, Czechs spent 68 billion crowns on e-shops. The stores had a total of 30 million orders, which means that every Czech would have to make at least 3 orders.
What will 2021 bring?
Shops reopened during December 2020, but data show that Czech e-shops maintained the same turnover during the opening of brick-and-mortar stores. This could be a signal that the shopping behavior of Czechs is changing significantly and that they feel good in the environment of online shopping and will continue to be loyal to it.
Estimates indicate that during 2021, the turnover of Czech e-shops could exceed 200 billion crowns.
Among EU countries, however, czechs do not win in the popularity of online shopping. The Danes and Finns made the most purchases on the Internet.


Digital transformation is necessary
The data show that a large percentage of the population will not return to brick-and-mortar shops. Definitely not to the same extent as before the pandemic. What does this mean for the seller? Immediately focus on digital transformation and, in the case of a physical shop operation, switch to the so-called omnichannel (link online and offline sales channels).
[The original article was written in English. To other languages it was automatically translated by Google Translate]