Colored bar at the bottom. How do customers perceive guarantees, certificates and awards?
You have paid for site certification, and customers perceive you as a trustworthy business. Your sales will suddenly grow by tens of percent. Yes or no? Let's see how the customer perceives certificates on the web.


You create the website for the customer
On many websites, and especially sales websites, you will be the first to be greeted by a page about us followed by: our team, our visions, our goals. Somewhere on the bar, our services are hidden and only after that with a complex clicking, the customer gets to where he needs.
Where did the site creator make a mistake?
He forgot that the web is a sales tool. However focused it is, its purpose is one. Bring the makers money. It doesn't have to be a direct path, shopping in a cart. Different paths lead to profit.
Either way, the web makes money and the profit is measurable. It's just a matter of how fast and how efficiently he will earn.
If I enter the site as a customer, then I want to. I need. I long for something. And I certainly don't want to know that the company members are cold Jane and Tommy.
I want to buy, I want to order a service, I want information.
I need to have the need satisfied on the first page.
How does the website welcome me, if I want to buy household goods?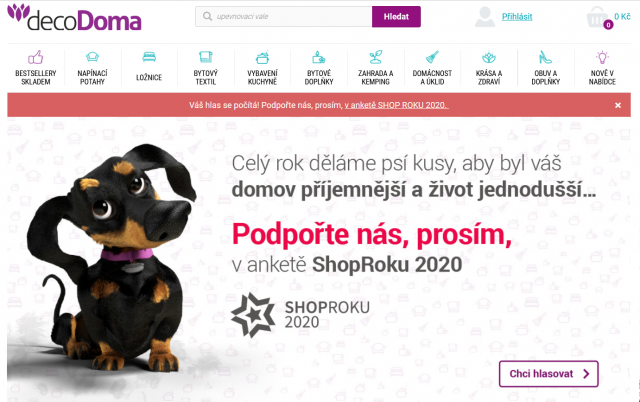 They are not interested in what I want, but vice versa. They want something from me! And a cross between a dachshund and a mouse makes sad eyes. That discourages customers from buying!
In the example, let's move on. For a while, he will introduce customers to the very usual bar with pictures.

Yes, congratulations on the fact that in 2015 and in 2016 you were the finalists of a survey organized by I don't know who and that you ended up among 10 or 100 finalists.
Most ordinary shoppers do not know how many awards you can collect, whether one star is a problem or success, who decides on the winner and what criteria you must meet.


The most famous certificates for eshop
APEK is a certificate granted by the Association for Electronic Commerce. If you are not a member of the association, the certificate costs you more than CZK 10,000 (ca. EUR 400) in one year. Its licence renewal is then significantly more expensive. Translated into human language, I will pay to receive a colored flag.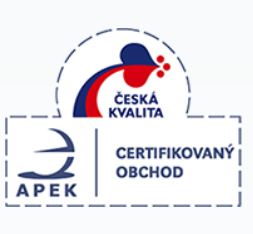 Although the association supports members in various ways and the eshop will certainly gain certain benefits from membership, as a customer I do not perceive a paid certificate as something why I would buy in the store.
You will not receive dTest certification for considering that one of your products is the best and passed the test. You get it for having good business conditions. And yes, you also pay for dTest certification.
Heureka, verified by customers is one of the few awards that customers hear about. Unfortunately, they will focus more than on the label on specific messages from customers and people who bought the goods.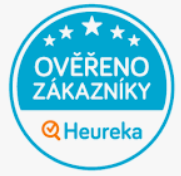 The shop receives the sticker for an indefinite number of positive references. The customer would rather look for those references than click on: add to cart based on the sticker.


Other examples of certifications and awards

ŽivéFirmy.cz: A reliable company
The Reliable Company label will be awarded to the eshop only for registering in the ŽivéFirmy.cz catalog. Registration is of course charged. However, the company does not state how it verifies the reliability of the online shop.
Czech Association of Entrepreneurs: An honest Czech entrepreneur
An honest Czech entrepreneur is a lesser-known award and the association that awards it is not in the wider public consciousness. This is a relatively cheap certification. You will receive it after verification by an employee of the association. Even this certificate will not convince customers of the purchase.
Chamber of Commerce, Code of Ethics of a member of the Czech Chamber of Commerce
Being a member of the Chamber of Commerce sounds like a prestigious affair. You can easily become a member. You will receive the registration by simply signing the form. After signing, you can insert the logo of the Chamber of Commerce on the website. Boom!
Client Opinion Research Center, Trusted Company
A cheap certificate is also a certificate from the Client Research Rise Research Center. The company declares that it will check if you have authentic references from customers and if so, you can be proud of this certificate. It should be noted that the methodology of verification of references is not published by the company.
And many, many more.
It is the number of different options that reduces the weight and effect of a given certification.
The customer is not familiar with the certificates and they are definitely not what motivates him to buy.
In short, certificates don't offend, but they certainly won't mean an instant purchase.


The customer wants to spend money
As mentioned above, I enter the site as a customer and I want something. If I am greeted by similar sites as below, then I want a little less.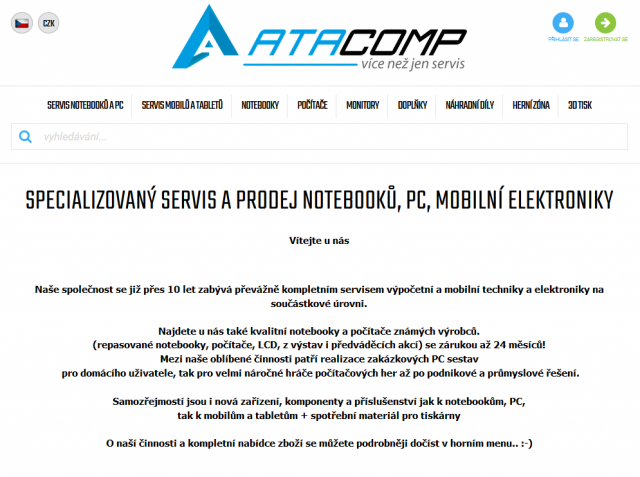 Don't write about you, what you have achieved. Take care of the customer. You achieved a huge victory, a customer came to your site and gave you 6 to 10 seconds to sell something to him. Do it.
As you can see
Websites that sell
They do not write about themselves, they satisfy the needs of the target group.
They clearly lead to action.
They have simple texts.
Creates content for the customer.
Can attract traffic.
As you can see in the Czech internet environment, you will find many websites that do not want traffic or customers. Such as dishwasher service.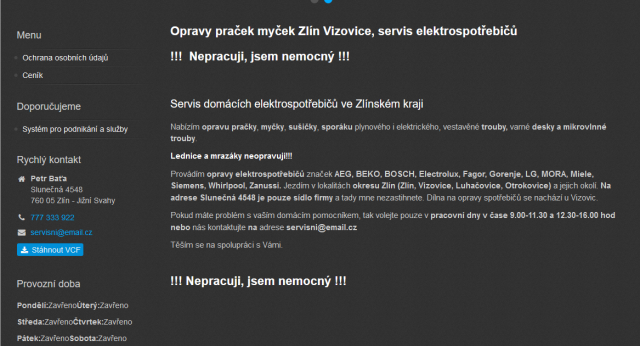 This sales website recalls the situation from Hospoda na mýtince a theatre play from Jara Cimrman series, he wanted to be a repairman, but people started to call him, oh heck! So please do not call, it is closed, it is not at the address, it does not work and still does not repair refrigerators and freezers.
How to make online marketing in 2021
Increasing competition demands much more sophisticated tools to engage the customer and persuade him to take action. The ongoing pandemic is driving tens of thousands of new users daily into the online environment. Take advantage of it!
You can attract customers in a variety of ways, and it is best to use as many tips and recommendations as possible.
Trends in online marketing in 2021
Video presentation of products and services – YouTube but also TikTok.
Instagram, Facebook – paid advertising and influencer.
References, comparators, reviews of goods.
Content marketing – publish, distribute content, pass on information.
Content marketing simply works in 2021.
Content marketing is driving customers' interest. What is it about? You will focus on creating information articles, instructions, reports. In short, content that is interesting to customers. Such content will ensure you traffic, but also credibility. And that traffic is then the key to generating higher profits.
Valuable articles also attract attention on social networks, never underestimate the power of sharing and likes. From the strategy of pushing the customer to the site, you will appear on the other side. Customers will come to you themselves.
Which content is interesting
Information and educational articles
Personal stories
Blog articles
Video posts
E-books

Analyze and adapt!
Analyze, evaluate, edit, adapt. The general advice is, set a strategy. Yes, set a strategy, but don't be afraid to change it. If it turns out that the procedure is not working as expected, choose another procedure. Modern analytical tools will help you evaluate efficiency.
The web is a living organism, and anyone who has stood for a while is already on the fourth page of Google.
[The original article was written in English. To other languages it was automatically translated by Google Translate]